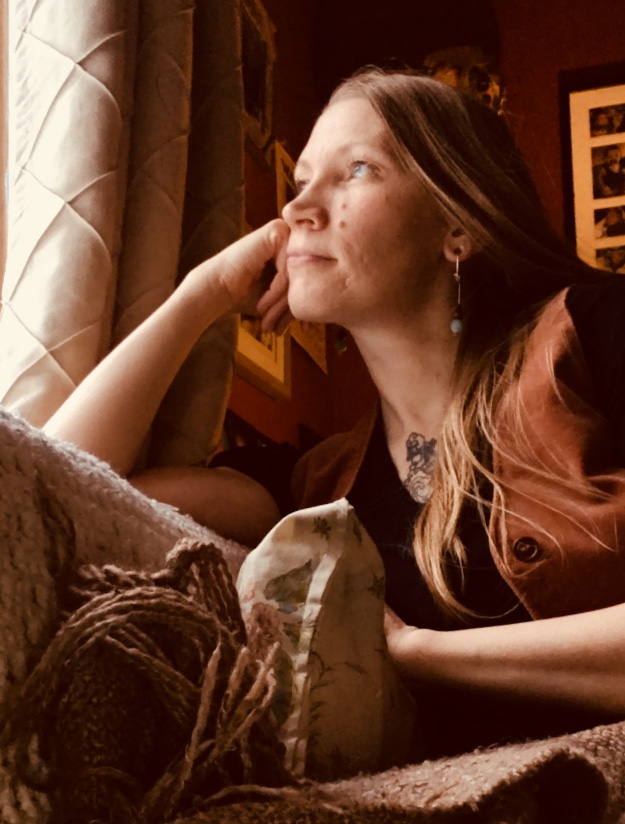 It is my intentional desire to effect and assist the whole person; mind, body and spirit on their journey of healing and self-discovery through the powerful medium of therapeutic touch.
In 2012 I received my formal Massage and Body work training through the Healing Arts Institute in Fort Collins, Colorado. In April 2015 I earned Board Certification, through the National Certification Board of Therapeutic Massage and Bodywork (NCBTMB) & in July 2015 became licensed in the state of Alaska. I have been a resident of Interior Alaska for 16 years and have worked as a professional Massage Therapist with two local Chiropractic office's and a natural medicine center over the last 4 years. I provide effective massage for the common discomforts of pregnancy, healing and integrating the new changes of postpartum, managing chronic pain, specific muscular issues or deep relaxation.
I am trained & certified in Pregnancy/Postpartum/Infant massage techniques as well as providing unique, travel to, Postpartum Care services. These services nurture the new mother back to health through restorative massage and ceremony that mark this time as a rite of passage & empower the woman to mother intuitively.
I am also proficient in Swedish, Neuro-muscular, Light Myofascial, Reflexology, Acupressure & Sports Massage techniques. My specialty for deeper body work is called Body Insight Neuro-muscular; which is a very effective, muscle specific, deep tissue therapy performed within the individual's pain tolerance, think "Hurts so good."
Outside of the world of massage you can find me soaking up the wonders of the natural world, doing my best to stay human, learning to love and be loved & cultivating happiness. I am accompanied by my two strong sons and my wild man, Dan.
Massage appointments available at Alaska Family Health & Birth Center
Friday: 10am-3pm
Saturday/Sunday: 11am-4pm
Monday-Wednesday: travel to services(by appointment only)